Moccasin Gap Locations

Now that the major part of this Railroad is laid out, it is time to show the layout locations for the trains to visit or pass through. 
Shops
The locomotives are located here.  We have a roundhouse and turntable available here as well as a few storage tracks for the Locomotives and equipment.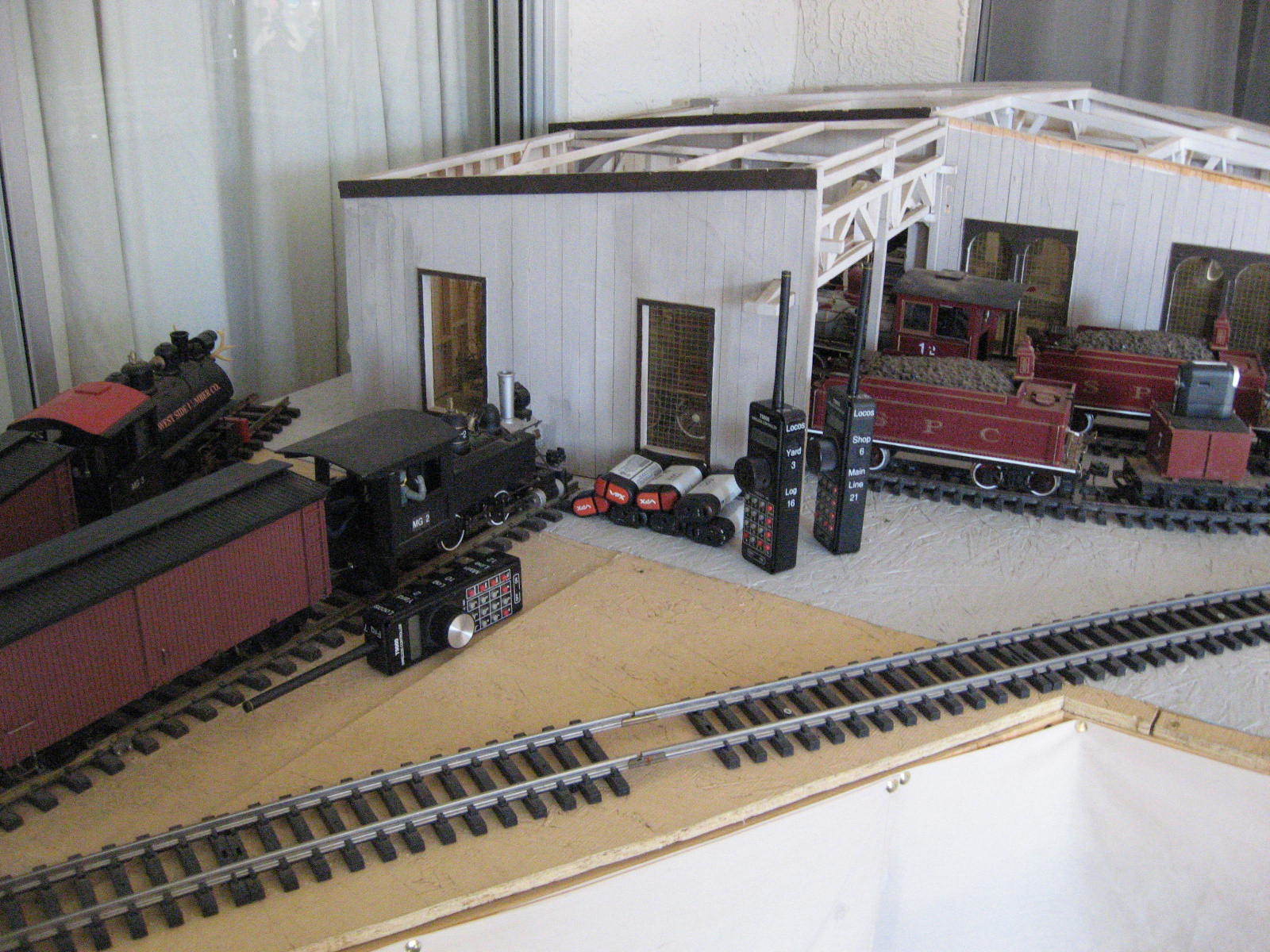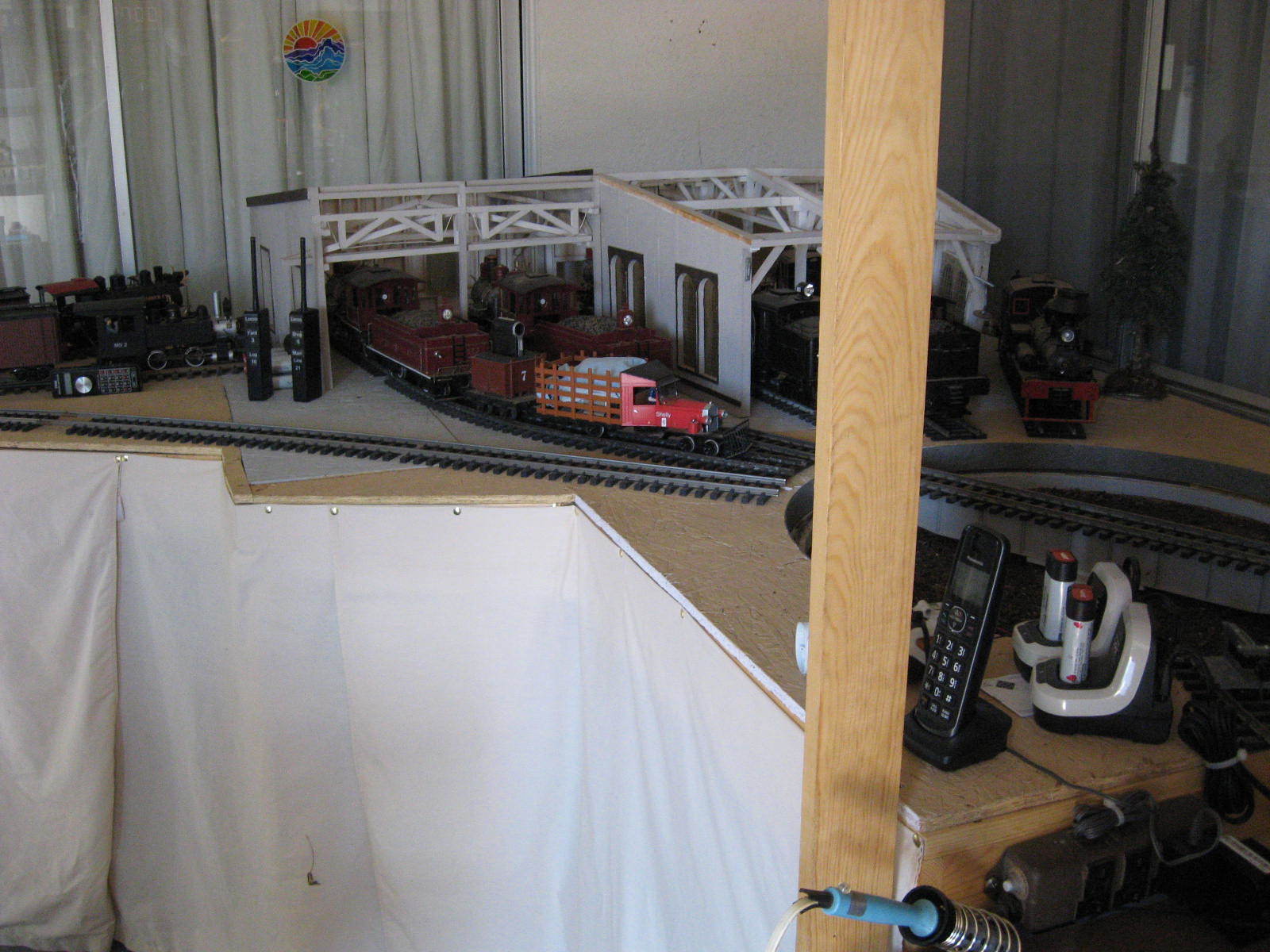 I use AirWire and battries for power. There is no track power.  I also use a battery to power all the switch Machines.  The battery chargers are all here also.   I have a work bench here.
San Jose
This is the main yard location.  Trains are created and returned here.  The Locos are pulled and sent to the Shops for to get ready for their next run.  Shops Is through the tunnel portal on the right of the photo.  The left photo is the build photo or the before.  The right photo was taken 9/8/18.  With the tempiture over 100 deg some days I have added umbrellas for protection from the UV stuff.  It has really helped.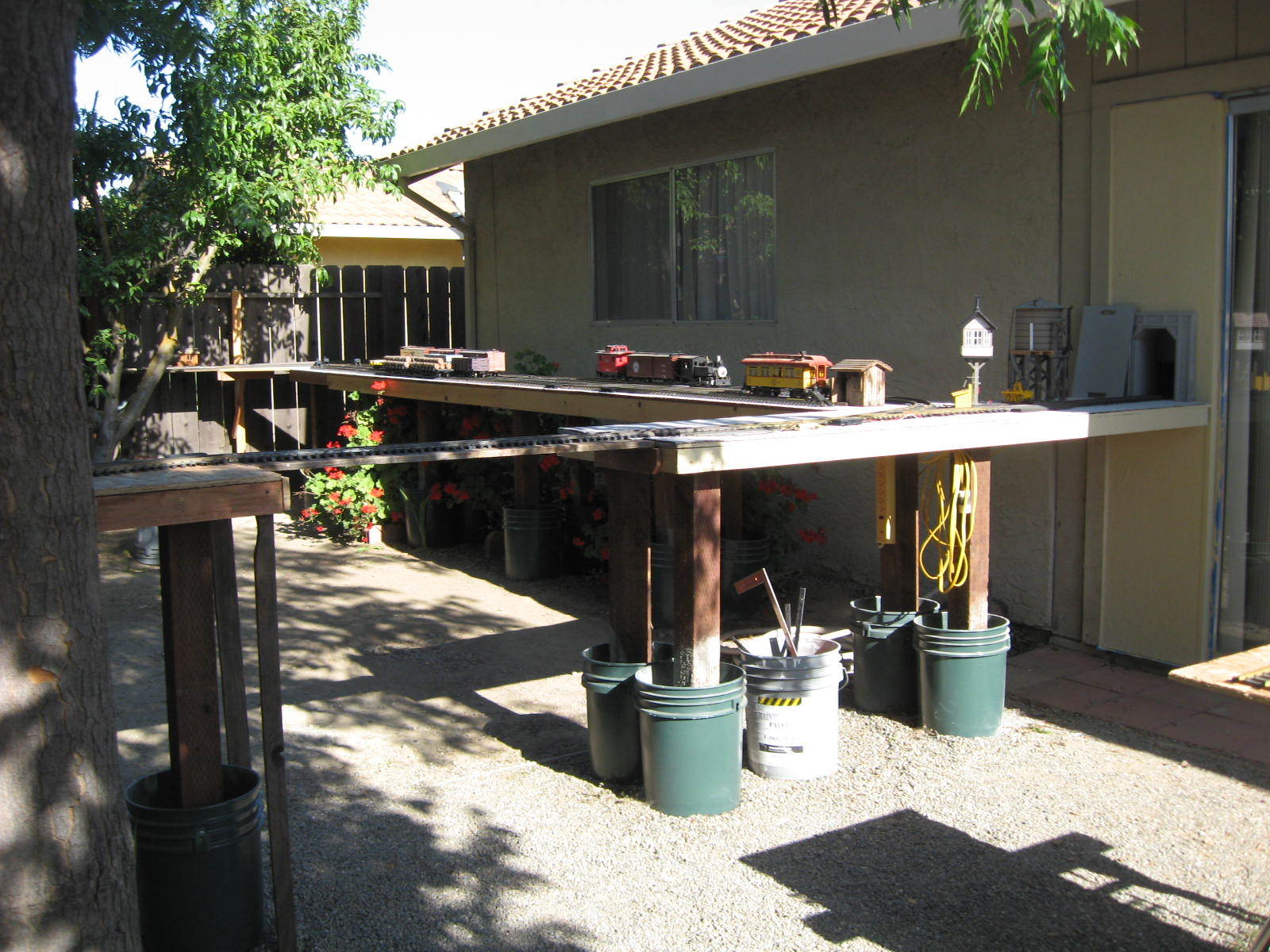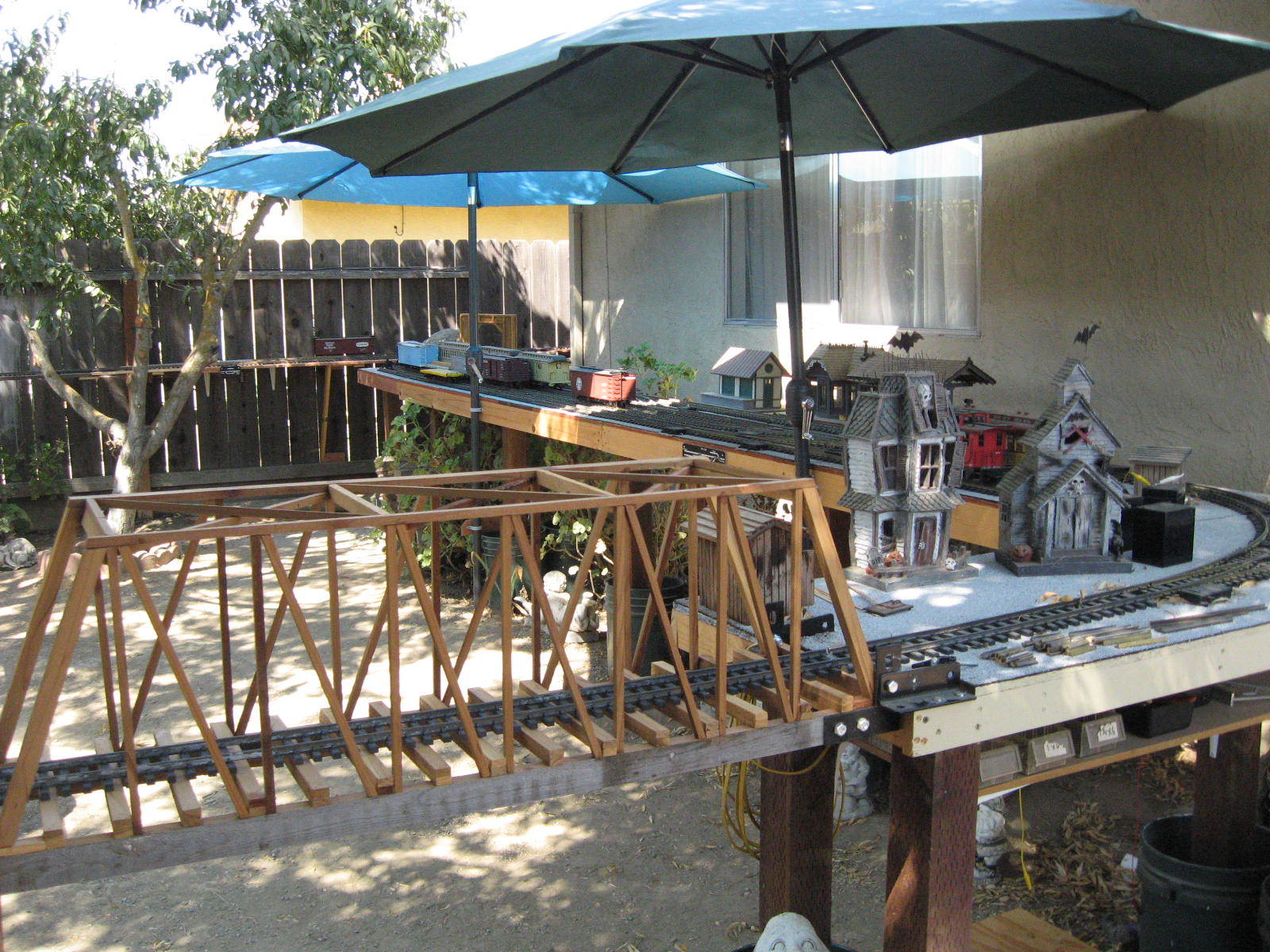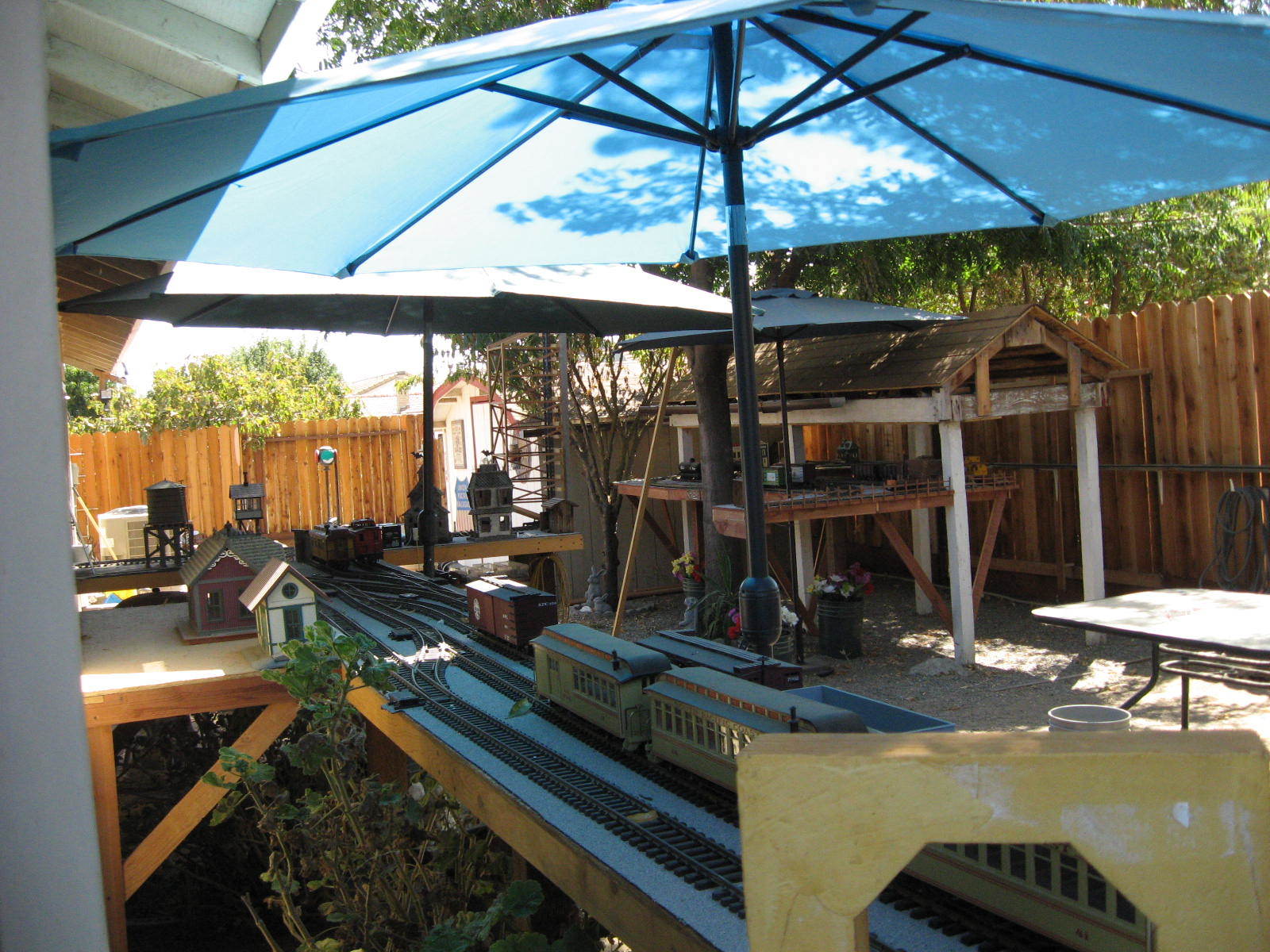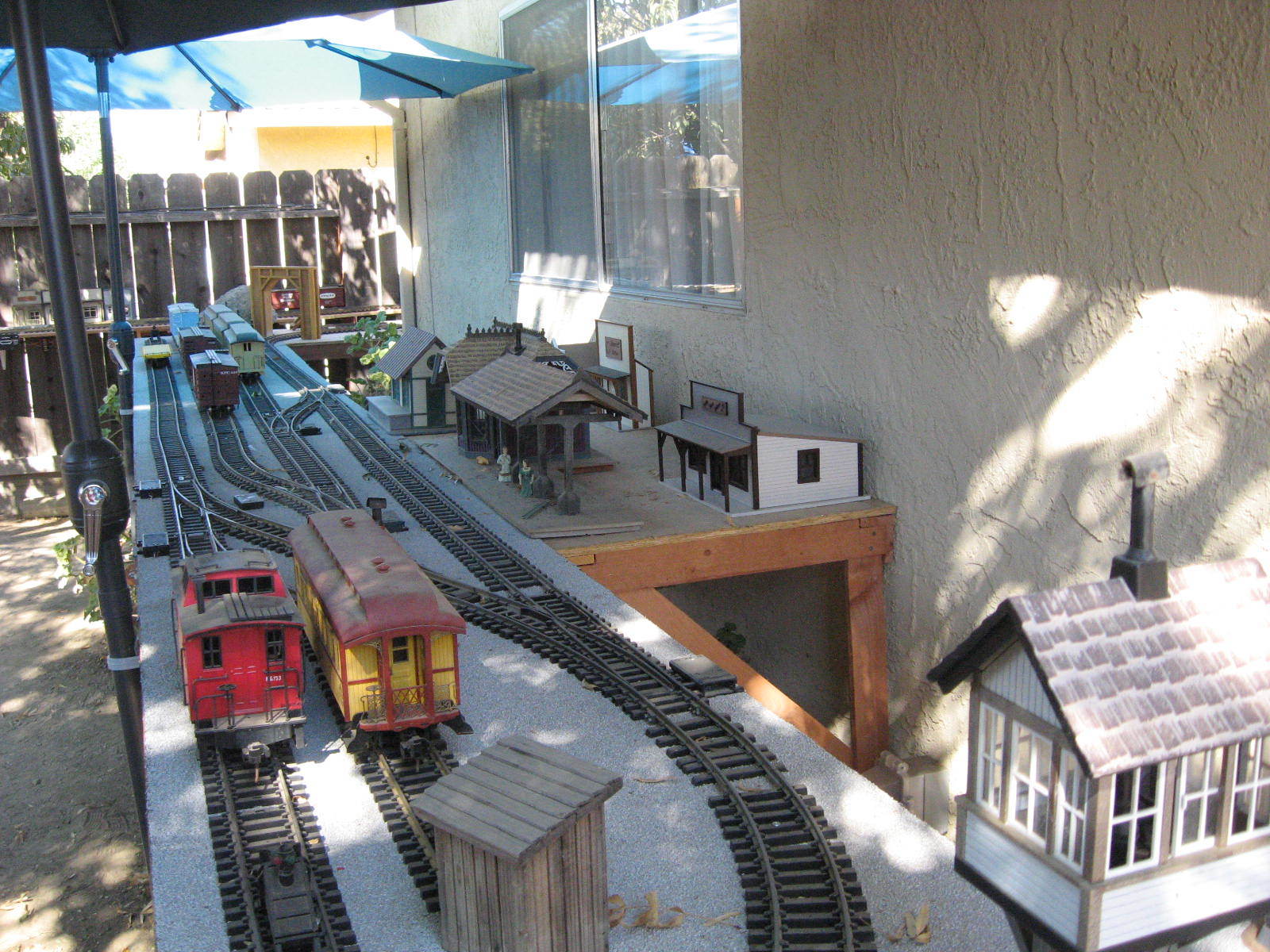 The above left view is looking from Bullfrog logging over San Jose towards Newark.  The right view is San Jose.
Bullfrog Logging
Located in the costal mountains, the Redwood and Douglas fir trees are harvested for the lumber and local building industries.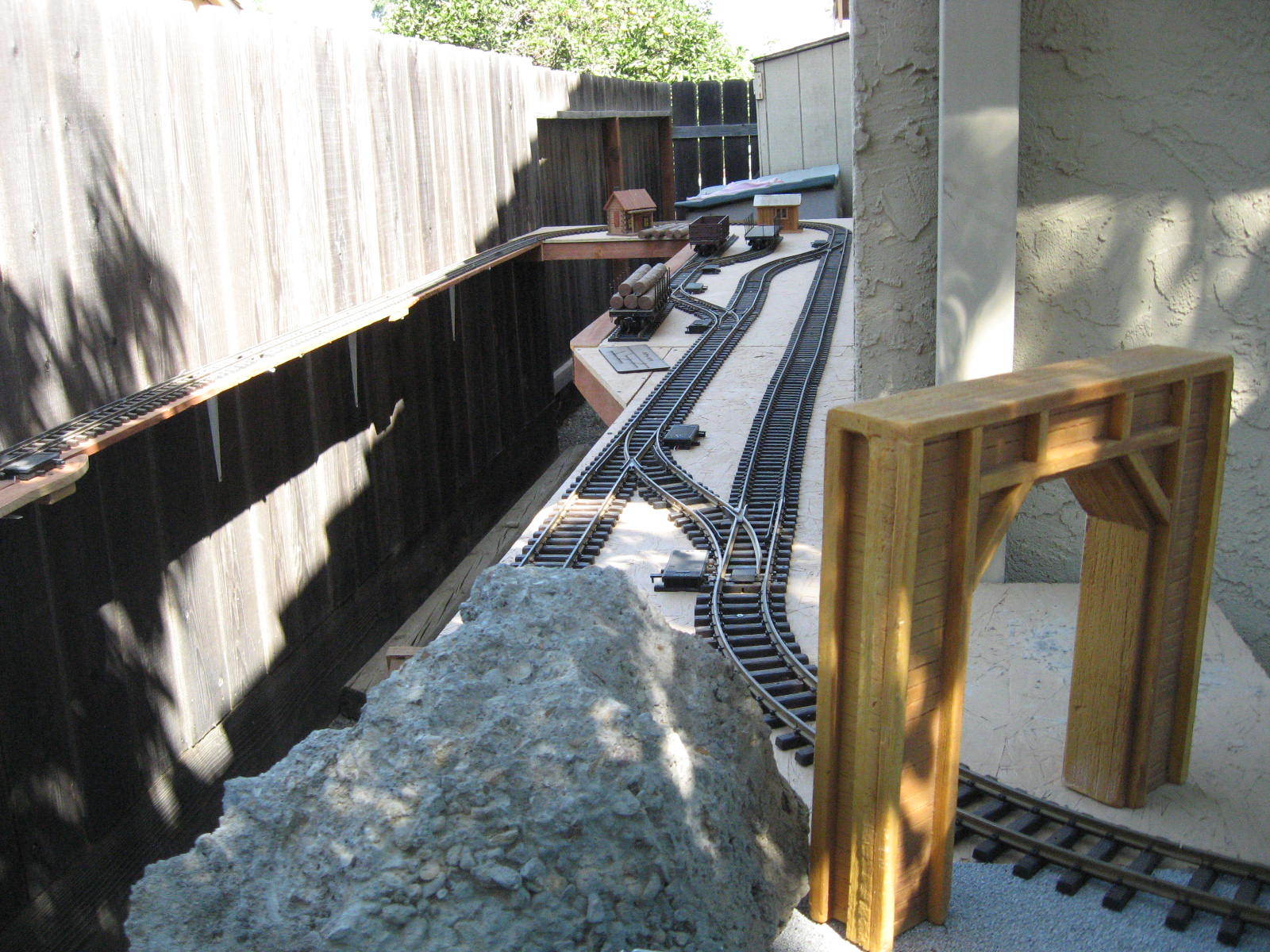 Los Gatos
A town along the right of way.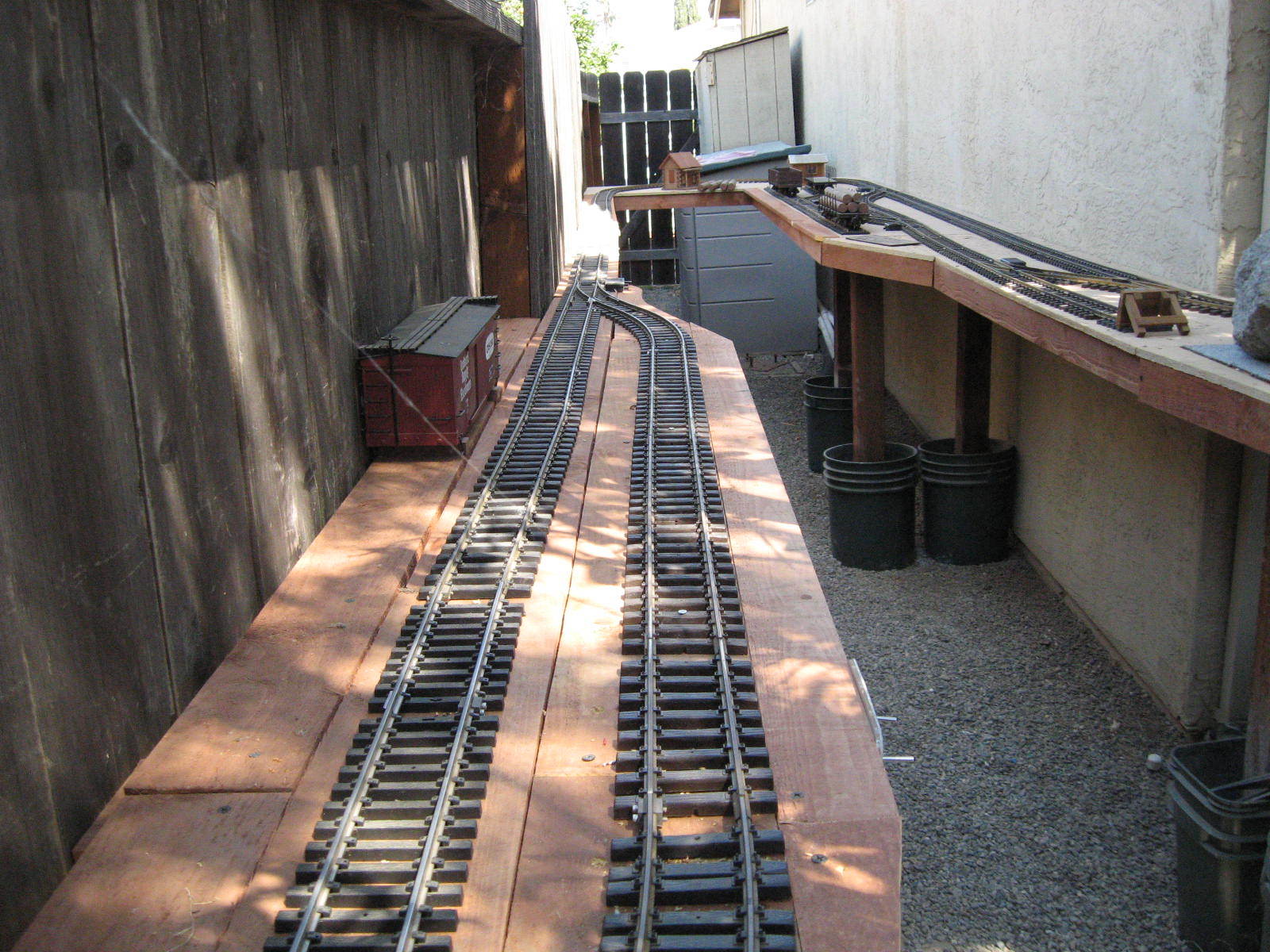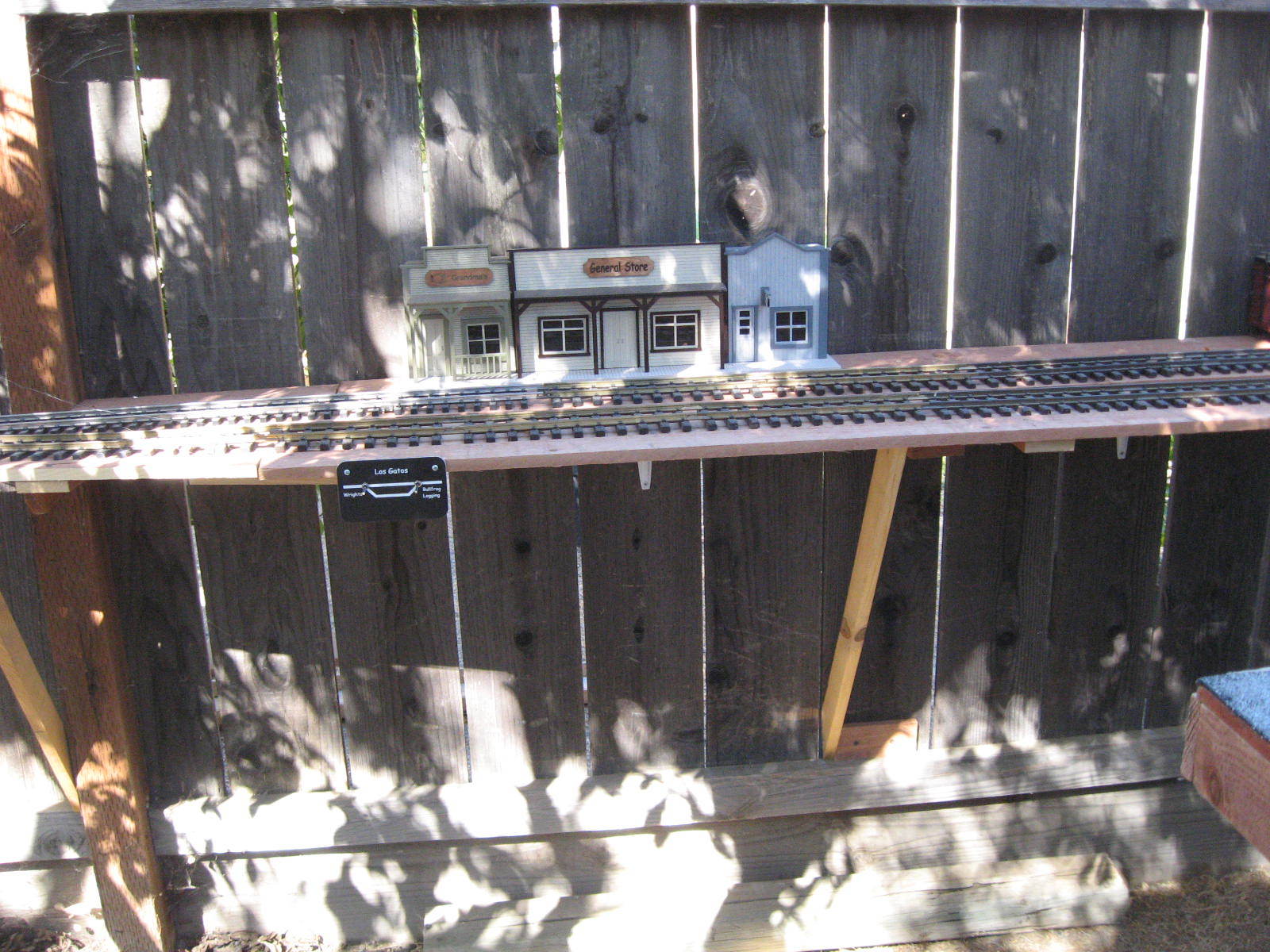 Wrights
This was added in July 2018.
Also known as Wrights Station, all though a small village, is an important shipping point, for the  extensive fruit growing farms as well as the ranches in the surrounding mountains.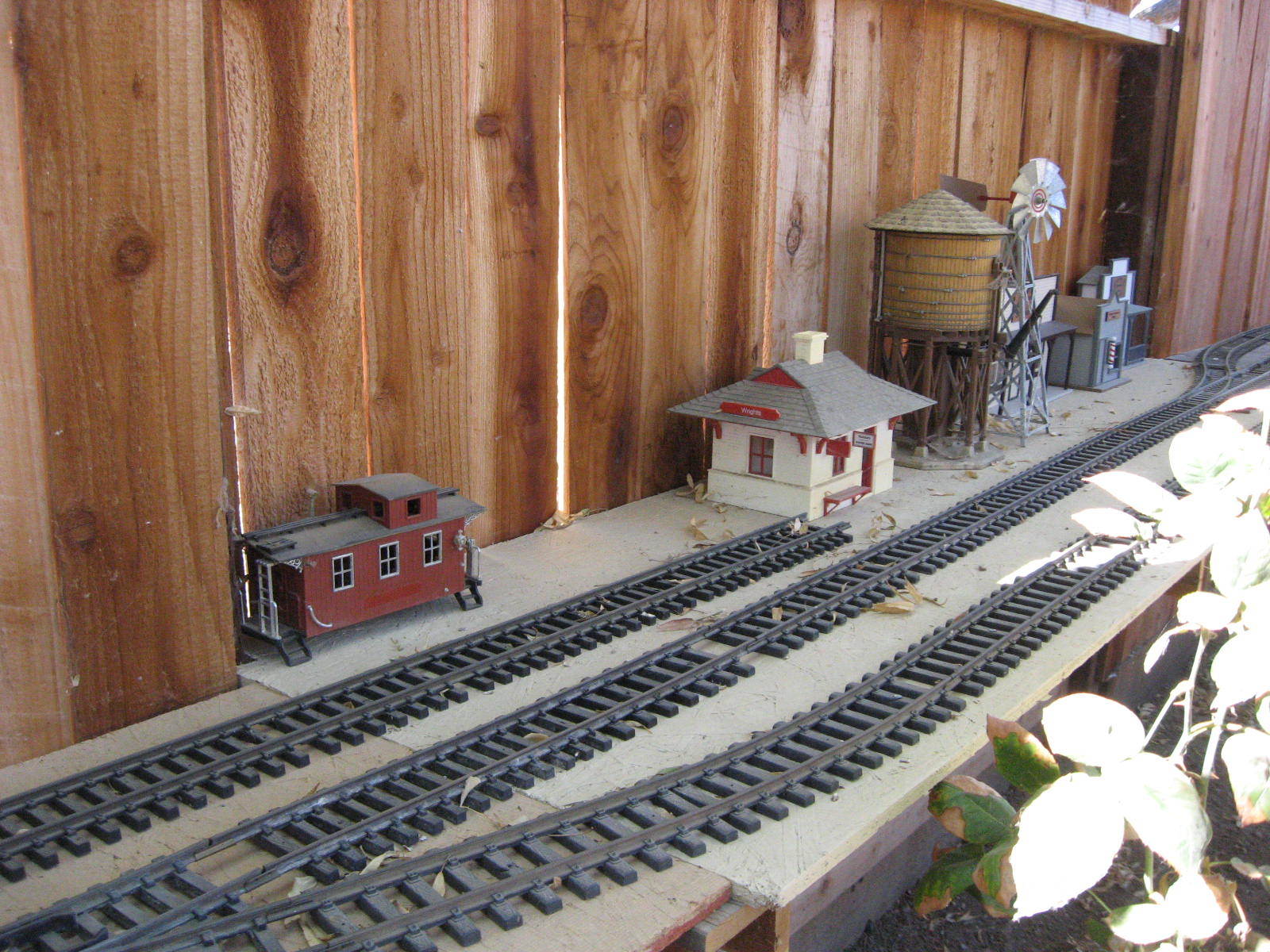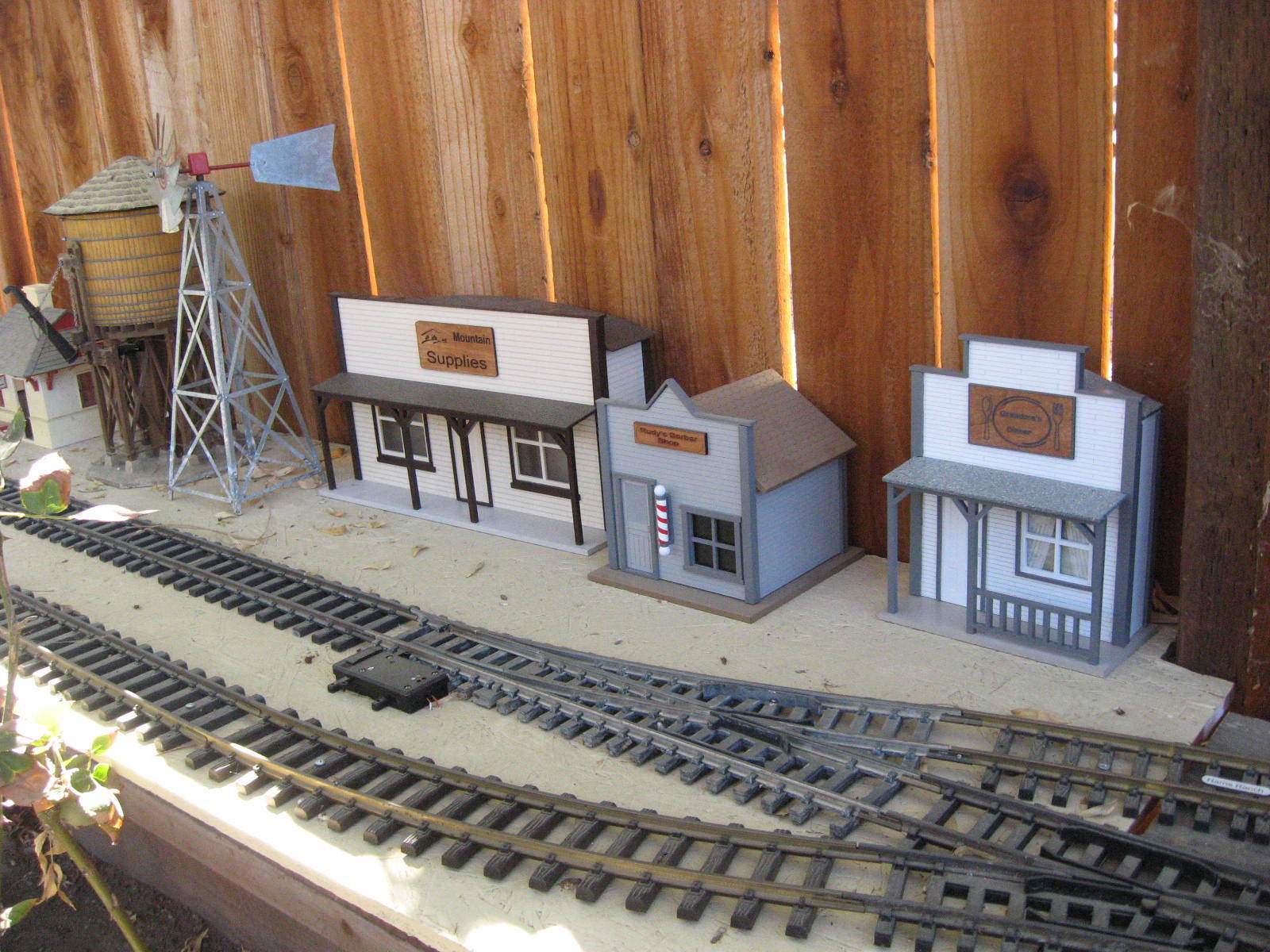 In the distance is Harris Ranch with a siding for all the local Ranches.  The siding  by the station is the shipping location for the fruit growers.
There is a few businesses here at Wrights mostly for the locals but travlers are also welcome.  There is a local eatery and mountain supply company that has most of the necessities and hardware for the mountain life.
This is also water stop for the Steam Locomotives. 
Ardenwood
This is a cross over point for us.  If you go streight, it will take you on to East Bay.  Another is to branch off to Centerville.  Yet another way will take you to Newark.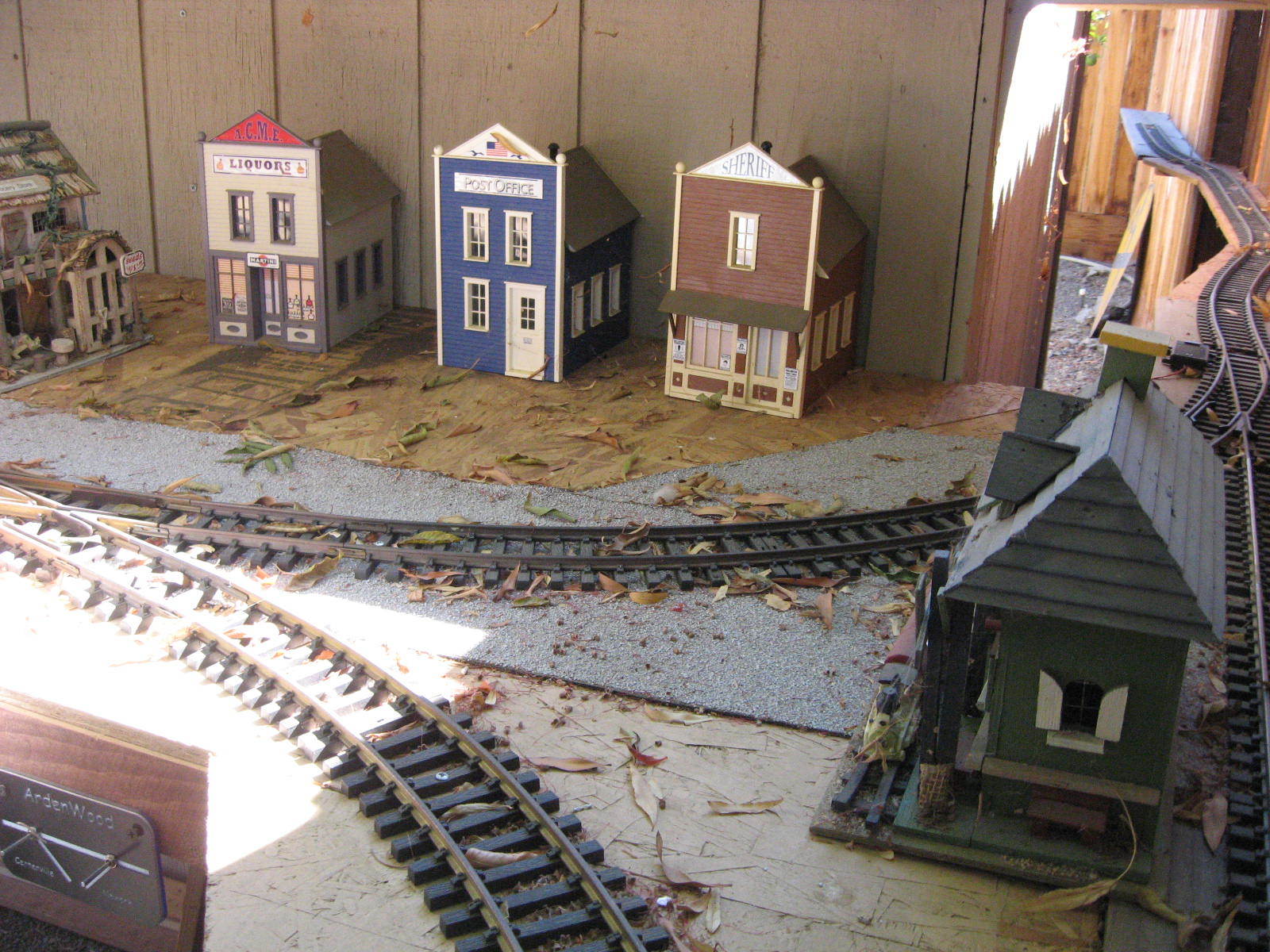 Centerville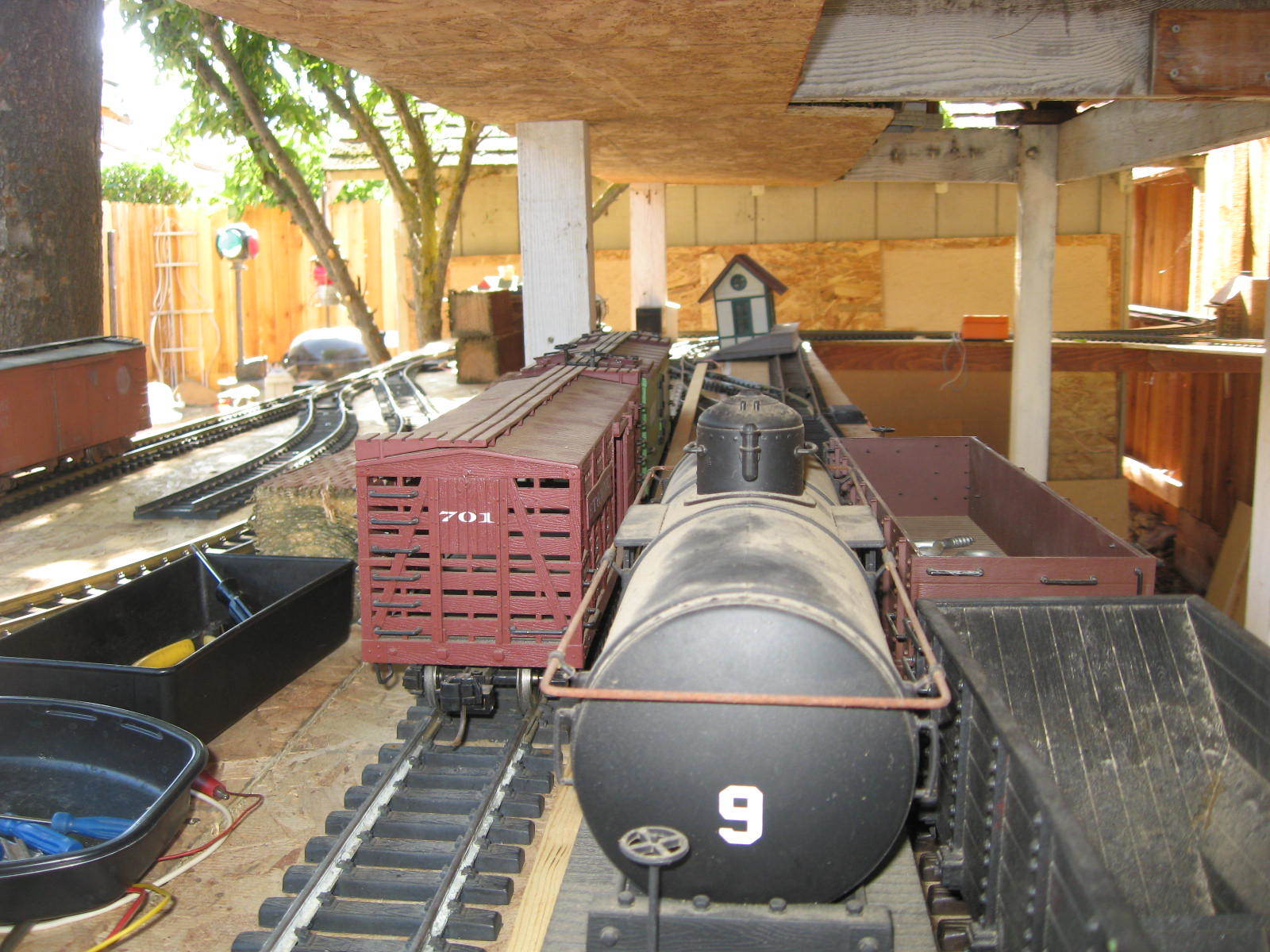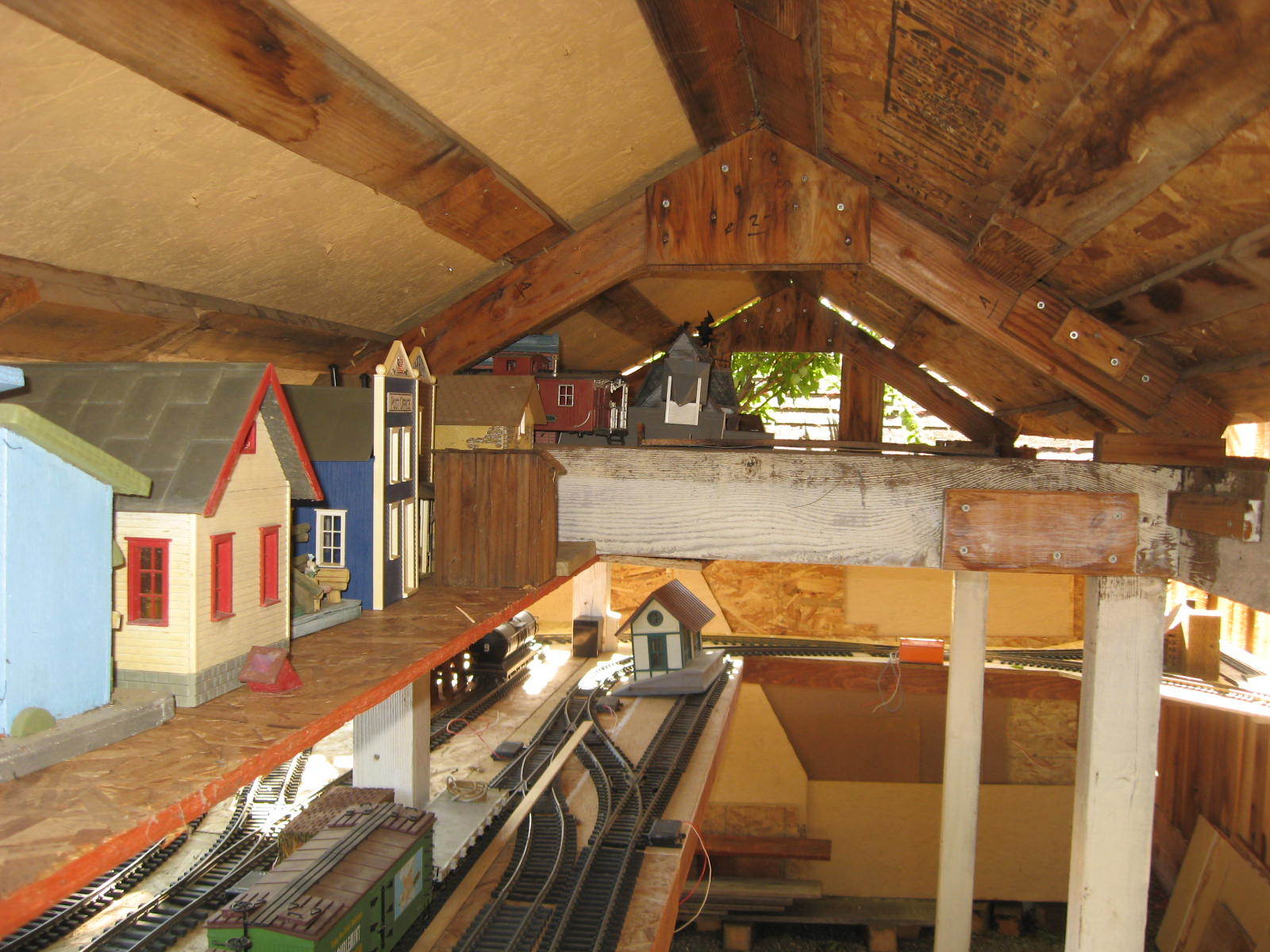 Centerville is the home of Carter brothers manifacturing and Leslie Salt.  There is also a interchange staging track here.
Newark
Splinters sawmill is located here and is where the lumber from Bullfrog Logging is processed.  There is an iceing facility and a fuel depot.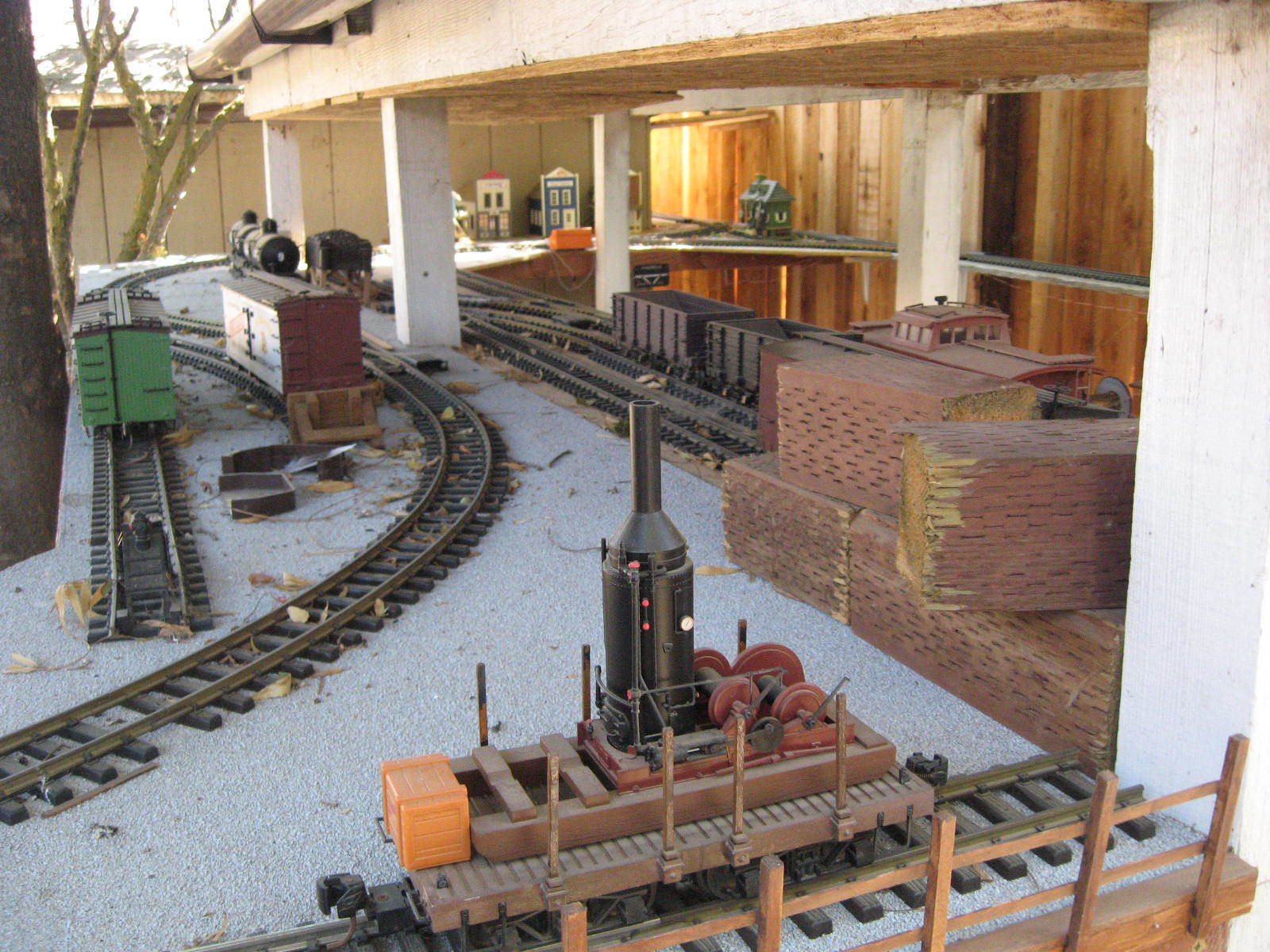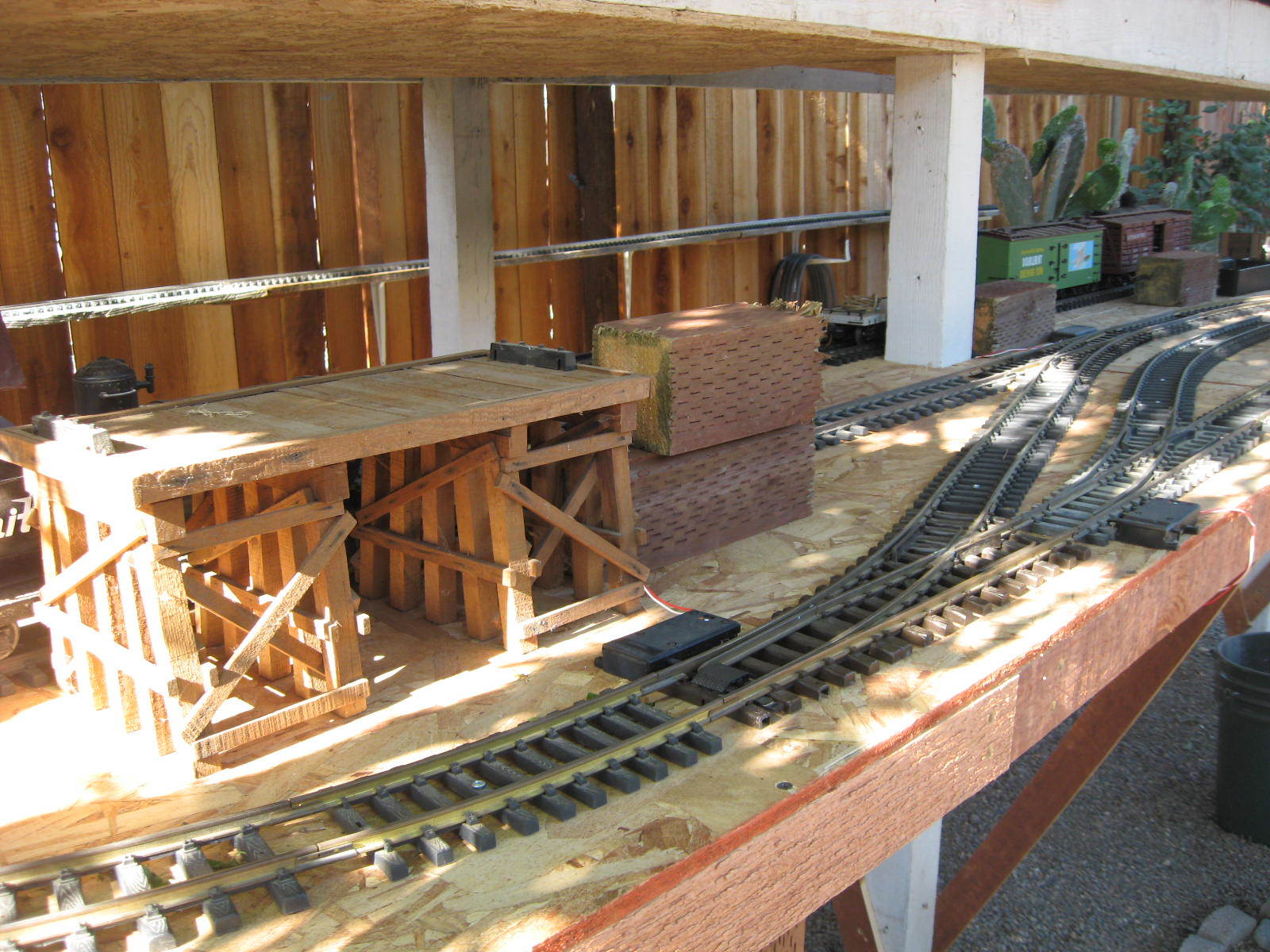 Drawbridge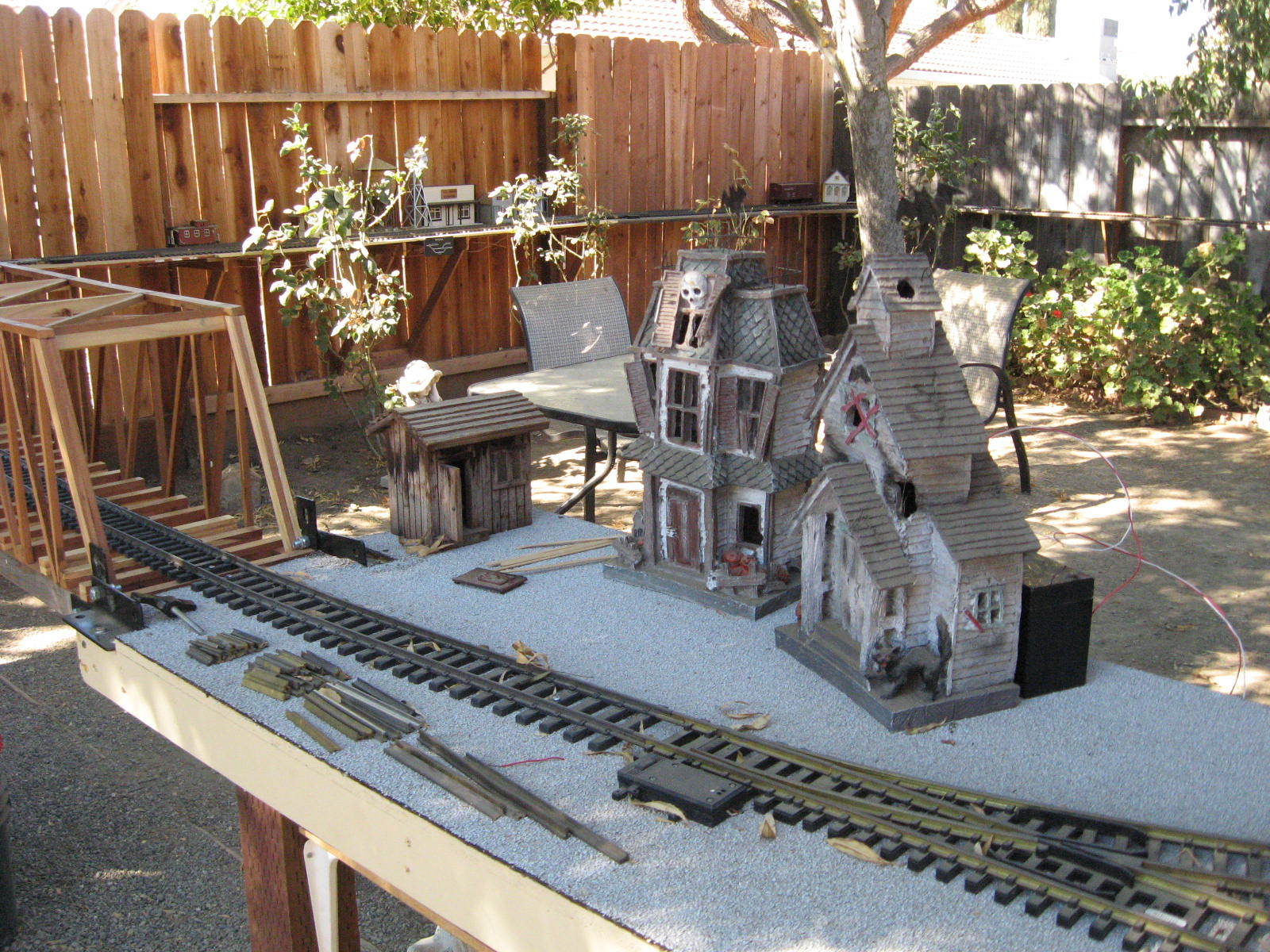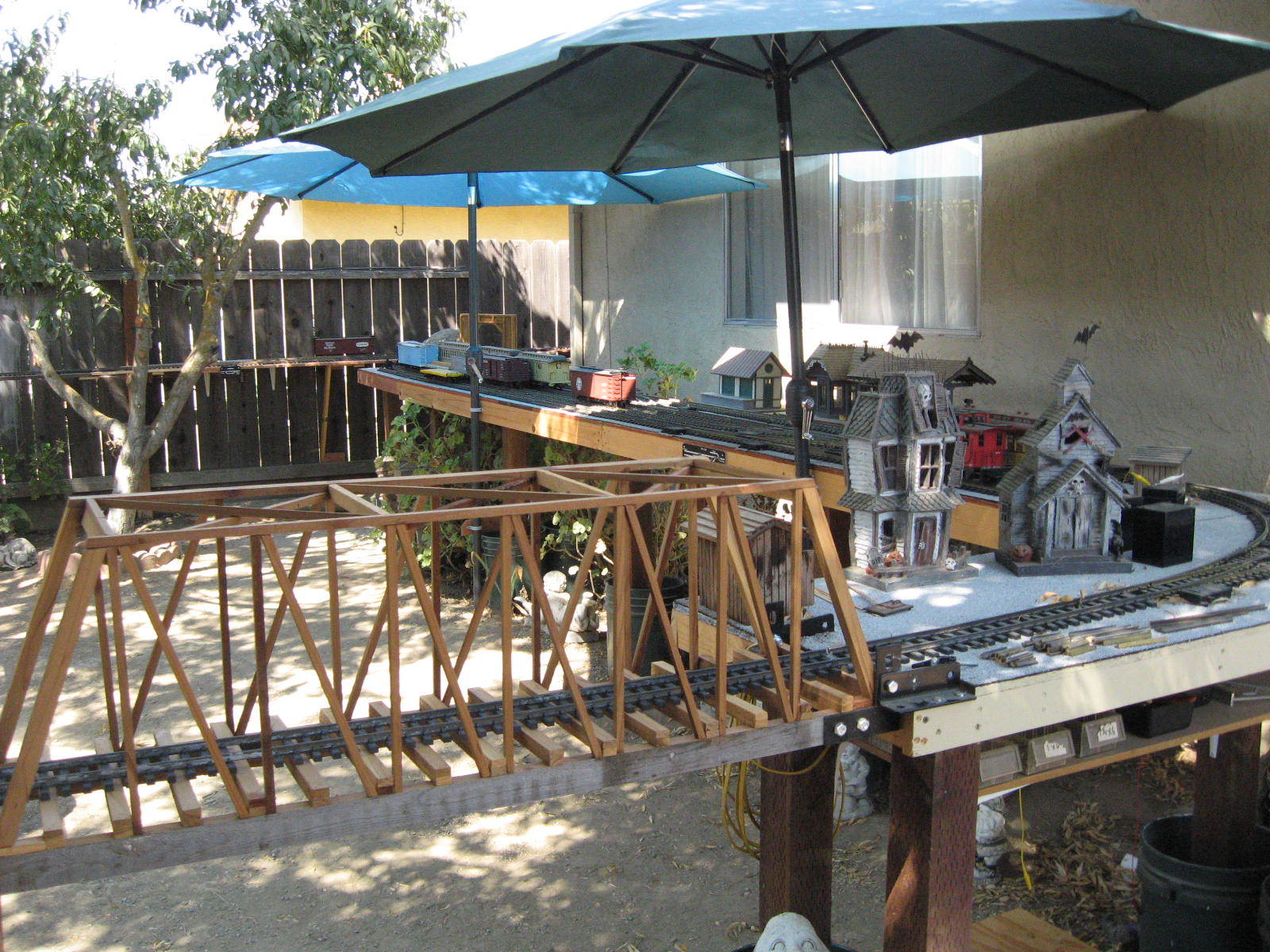 This is our connection back to San Jose.